Get a head start on Convention with One Drop! 👍
Aug 11, 2020
While we would normally be surrounding ourselves with 35,000 of our closest friends in September, this year is a little bit different. dōTERRA recently announced that our Global Convention is now a Global Connection… all online. Psst… The Marketplace will be online too! 😱
While the passion, heart, and education will be the same, the synergy will need to be created by you for your team!
One Drop is all about saving you time and making it easy.
We had just launched One Drop right before convention last year and delivered BIG TIME with having new product content up within the day for our subscribers. We had all of our contributors on deck, designing graphics and images as soon the new products were announced so you could share with your teams and customers. Come see what our contributors are already creating in preparation for this year's convention HERE.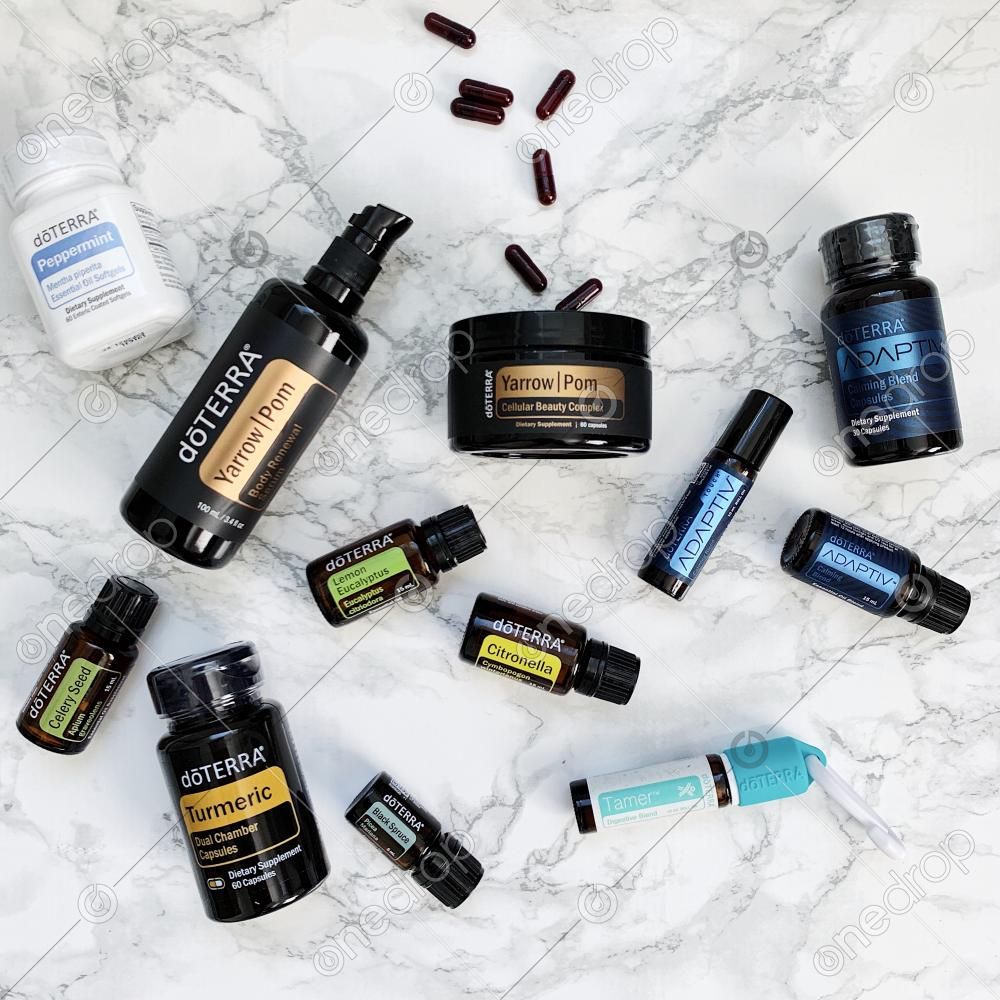 This year, with all of us learning from home you bet our contributors will be pumping out tons of content for you to turn around and share these new oils and/or products ASAP with your community. One Drop makes it so easy to look like a total rockstar to your community, and not spend hours creating items! (we won't tell them our little secret! 😉)
You may be asking yourself: "How do I make this year's Convention just as special for my team?"
How can we come together to create excitement for this year's convention?
While it may not be feasible to host a retreat of your own, you can host a watch party! This gives your team a community platform to share their excitement about the new products, new Co-Impact Sourcing efforts, and all the good that is done through Healing Hands and some fun NEW announcements from dōTERRA corporate!
How can I help my team want to participate in Convention?
Create an incentive for those that are watching in real-time or the replays - Host a giveaway!

Share how have past conventions changed the trajectory of your business. Post your experiences (and have your leaders do the same) from past conventions and how corporate events have elevated your business and your passion for dōTERRA.

Hosting a Convention Watch Party online is the perfect chance for you to introduce your family and friends to the dōTERRA we know and love. (You can encourage them to host their own watch party!)
What are some ways to make Convention a team-building experience in this new format?
Assign leaders certain days/ events for

them to watch and take notes to speak on for the whole team.

Hold discussions the next day on Zoom (or at your retreat) on what you learned that day, how it will make a difference for your customers, and for your business.
What can I do ahead of time to create excitement leading up to convention?
Rally in those who never make it to Convention (budget constraints, travel restraints, no sitters, etc) and make a week about how exciting Convention is (education, new products, co-impact & healing hands).

Plan a pre-convention party for your customers - the week leading up to convention plan out your content to speak on Co-Impact Sourcing and Healing Hands - maybe grab our

September Content Calendar

when it launches

😉

Invite all of your customers to participate (many never go, invite them to be part of it - who knows, maybe you will find a builder or two)
---
"I could not live without one drop!! Our home flooded and we are juggling that plus a rental and relocating to a new home that was abandoned for several years. I did not have time to create or hunt graphics and it was a real lifesaver to grab it and go each day. What a difference this makes for my business as well as my busy life!!! Thanks so much."
- Sandy A.,
dōTERRA Wellness Advocate
"Yes!!! I also use it for my educational emails and monthly newsletters!!!! It has helped me stay consistent, save time and lead with confidence 💕💕💕 I have definitely increased my retention rate since using one drop!"
- Charlie C.,
dōTERRA Wellness Advocate