Pick a plan to grow your dōTERRA business
Pay yearly and save up to 48%. That's equal to almost 6 months free!
Annual plan
Month-to-month
Limited
5 Subscription downloads /mo.
Great option if you only post a few times per month
Upgrade to an Unlimited Plan at any time and save 10%!
Unlimited Monthly
Unlimited downloads of Subscription items
Access to thousands of powerful resources
Create and share Collections
Follow your favorite Contributors
Most Popular + Best Value
Unlimited Annual
222
$18.50/mo average! Billed Yearly
Unlimited downloads of Subscription items
Save big on access to thousands of powerful resources
Create and share Collections
Follow your favorite Contributors
Save 10% on all Premium items, including Content Calendars!
Are you looking to try One Drop before you buy?
Free Plan
Try One Drop risk-free. We're so confident you'll love One Drop, we're giving you an entire month long Content Calendar plus 31 image downloads that go with each day, 100% free! No strings!
See How Our Plans Compare
Feature

Free

Limited

Unlimited Monthly

Unlimited Annual

Subscription downloads per month
0
5
Unlimited
Unlimited
Access to full Subscription library (currently 39,529 items, hundreds added weekly)

-

Access to purchase Premium Items, including Content Calendars (currently 299 items, new items added weekly)

Yes with $2 surcharge

Yes with $2 surcharge

Access to our Free Content Calendar with 31 item downloads included
Lowest price on all Premium Items

-

-

-

Option to "Request an Item"

-

-

Create Collections to organize and share items (like Pinterest boards)

-

-

Opening shared Collections
View only
View only

save + edit

save + edit

Follow your favorite Contributors and get notifications when they create new items

-

-

Request Items specifically from Contributors you follow

-

-

Access the One Drop library from Desktop, iOS and Android mobile devices
Tutorials and Educational Resources

Free

Start Now

Limited

Unlimited Monthly

Unlimited Annual
A powerful library built by talented Wellness Advocates, just for you

Get inspired
Discover powerful ideas that ignite new energy and momentum into your dōTERRA business

Find the freshest content
Over 39,859 images and resources, with hundreds added to the library every week

Save time
Free up your time for the real income producing activities in your business, without sacrificing anything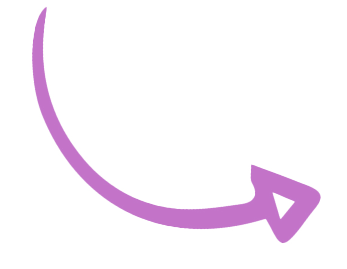 How does One Drop work?
Hundreds of talented Contributors create beautiful dōTERRA graphics and resources on One Drop, and each subscriber gets individual access to the entire library to help them build their dōTERRA business. Simply jump in and find the item you want, download it and watermark it with your branding, then share it on your social media! It's that easy.
Can 2 or more Wellness Advocates share one account?
No, this is a violation of our Terms of Use, and a copyright infringement. Each One Drop login authorizes only the one account holder access to the One Drop library and license to download items. No account or download sharing is allowed under any circumstances. Please do the right thing to ensure Contributors are fairly compensated for their work.
I have a VA. Can they access my account on my behalf?
Yes, so long as they are ONLY downloading on your behalf and not sharing your account or downloads with other Wellness Advocates they might also support. You are ultimately responsible for your One Drop account. This means that it is your responsibility to ensure your VA is adhering to these terms, or you could be held liable for their inappropriate use of our service.
Can I share downloads with my team for them to use?
No. Our license prohibits "redistribution" which means you can't use One Drop items in a way that distributes the item more than a single use. For example, you CAN post any One Drop item on your social media, but you CAN'T share an item with your team for them to use it on their social media. Or you CAN share a dōTERRA eBook with your customers, but you CAN'T download a One Drop eBook and then sell it somewhere else. In this same sense, you need to watermark your One Drop items before posting them publicly so that other leaders can't just grab them for their own use. The purpose here is always to ensure the Contributors are fairly compensated for their hard work! Thank you for helping us by doing the right thing.
On the Limited Plan, do my 5 download credits rollover?
No, Limited Plan downloads reset on the 1st day of every month. If you're looking for more downloads, consider one of our Unlimited Plans for the best value and easiest experience.
What's the difference between Subscription and Premium items?
There are currently 39,529 Subscription items in the library, and more added daily! These are all included for you to download at no additional charge with each of our paid membership plans. Members can optionally purchase any of our 299 Premium items, which are add-on items that can make a big impact in your dōTERRA business. These are one-time purchases with long term value.
I have a great idea for a One Drop item. Can I request it?
Yes! Many items in the library came from Subscriber requests. Any of our Unlimited Plans have the exclusive ability to 'Request an Item' from our 200+ Contributors at no addition cost! Plus, each request could have many Contributors work on creating it, giving you multiple variations to select from.
Do you have a referral program? I have leaders that would love this!
Yes – All One Drop members (even Free plan users!) get a referral link. Simply share your referral link and earn cash every time your friends and leaders subscribe to One Drop!
How does auto renewal work?
Our auto renewal feature ensures that your subscription automatically renews so you maintain uninterrupted service and access to your Collections and all of the benefits on One Drop. You can easily manage your auto renewal settings on your Subscriptions page.
Can I upgrade or downgrade to a different plan?
We understand things change. You can always change your plan and any changes you make are applied after the existing plan period has ended. This way, you don't lose any value you've already paid for.
Can I cancel at any time?
You can cancel your subscription at any time, and it will not auto-renew after the current paid term. Your access to the One Drop library will remain active for the duration of the paid term. Cancellation or failed renewal payment will immediately stop access to download from the One Drop library, except for any Premium item that were purchased.
Do you have a refund policy?
Due to the way Contributors are compensated based on the items you download, there are no refunds for subscriptions plans that have incurred downloads during the paid plan period. Refunds are only available for Annual Plan payments within 14 calendar days after the payment was made, and if no downloads have occurred since the renewal payment was processed.