Your Bathroom Cabinet Make Over Content Calendar – 31+ days of done-for-you copy
May 25, 2021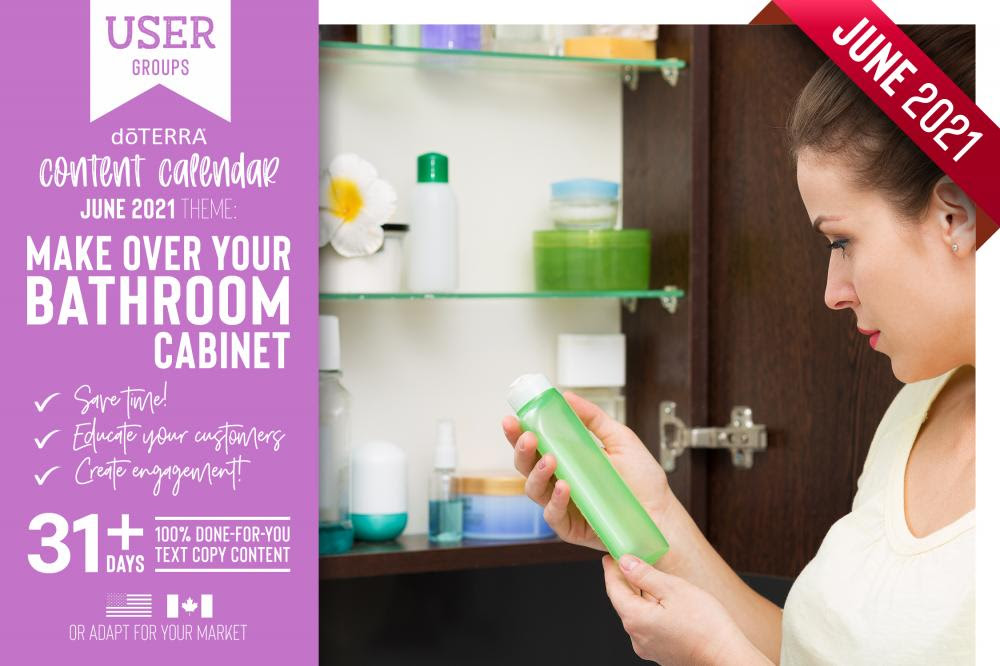 A top goal for Wellness Advocates is to teach your customers how easy it is to use
natural solutions
for life and its little interruptions, like ...

✅ Temporary head, muscle, and joint tension
✅ Skin support
✅ On-the-go and travel tips
✅ Sleep support
As tempting as it is to pack EVERYTHING into your short intro-to-oils class, it would be overwhelming for the new oil user just starting out.
Content Calendars to the rescue! (It's continuing ed on auto-pilot!)
In June's brand new Content Calendar: Make Over Your Bathroom Cabinet we are making it easier than ever to educate your user groups with 31+ days of simple swaps, DIYs, and easy natural upgrades.
PRO TIP: This content flows so easily, it could double as a Facebook Class for easy online enrolling. Just add your own user-generated product links and you're off and running!