5+ ways to educate all about hormones
Aug 02, 2022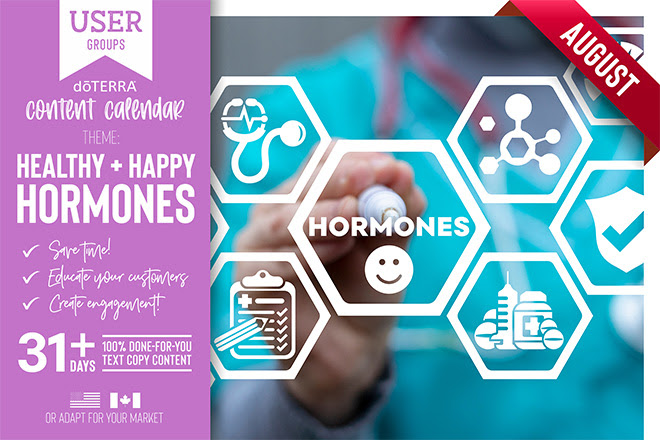 Get ready to educate your customers and community all about hormones! Teach them not only how easy it is to switch out everyday products but why they need to make the switch for better hormone health!
Let One Drop be your secret tool to save you time and help you show up consistently like the pro you are!
It's never been easier to guide your community on how to use their oils and products to support their hormone health (including how to balance your hormones, oils for testosterone support, blood sugar support, and more).
One Drop's Content Calendars can be used and repurposed for many platforms (5+ ways to teach for just $11 🤩):
✅ Use the DIYs and education for a DIY Make & Take
✅ Facebook community (educate, engage, and entertain)
✅ Instagram education (this content calendar has bonus REEL audio suggestions for each day!)
✅ Create tons of different continuing education classes
✅ Weekly newsletters filled with tons of education and DIYs
Grab the "Healthy + Happy Hormones" Content Calendar today!
Content Calendars can be a game changer in your business, just like it has been for these Wellness Advocates: